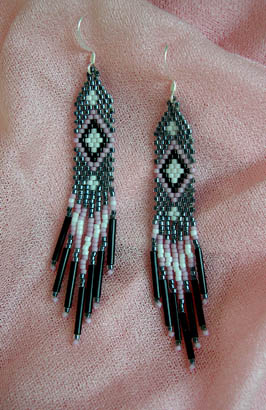 Gray & Pink Beaded Earrings
Original design using Japanese Seed Beads by Susan Sapronetti


These earrings are authentic Native American made using gray, pale pink and black Delica beads with black bugle beads. The total measurement of the beaded portion is 3 inches long(including the ear hooks 3 1/2). These earrings have silver plated hooks for pierced ears.