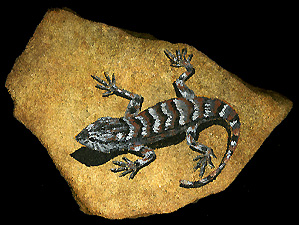 Fence Swift on a Rock
Acrylic by Susan Sapronetti


Yikes, it looks real! Painted on a rock, this is a novel piece of art. You can have a rock painted to suit your tastes, because each rock and painting is unique. The rocks are all palm size and are pained when you order. This process may thake a week.