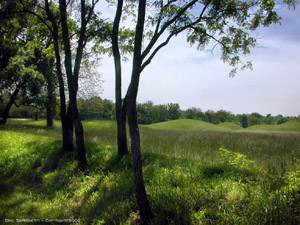 Breastworks at Mound City in Ohio
Color Print by Eric Sapronetti

The Mound City complex is located near the Scioto river in Ohio. It is a group of Indian mounds (Hopewell culture) surrounded by the breastwork in this photo. There are over 20 mounds in the group, making this an unusual site. A must see for tourists. To download this image, first open the larger, more detailed version of this image. Then right click on the image and save it on your computer.