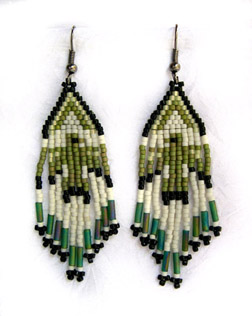 Native American Thunderbirds
Original design using Czech Seed Beads by Susan Sapronetti


These Native American Thunderbird earrings are authentic Native American made with high quality Delica seed beads with strong nymo bead thread. The total measurement for the earrings are 2 ½ inches long. These earrings have gun metal hooks for pierced ears.