| | |
| --- | --- |
| Hurricane Kate | Page 1 of 38 |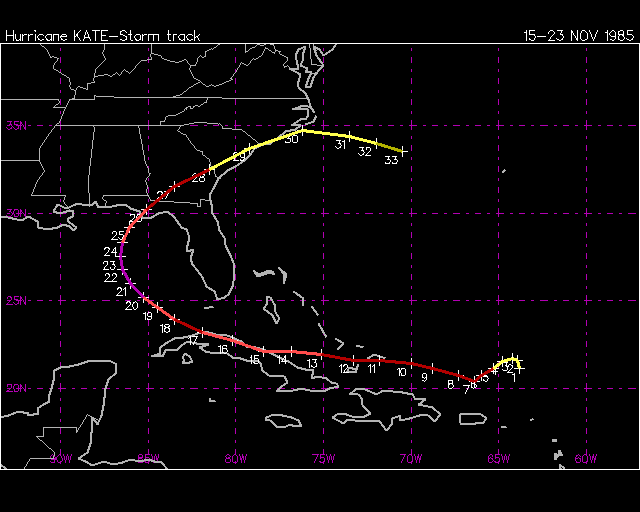 Hurricane Kate was a late season storm that officially started November 15, 1985 and lasted until November 30, 1985. It reached Category 3 strength with maximum sustained winds reaching 120 miles per hour and a minimum barometric pressure of 954 milobars. After passing over Cuba as a Category 2 hurricane on November 19th, Kate made landfall again just north of Port St. Joe in northwestern Florida on November 22 as a Category 2 storm. As it weakens to a Category 1 storm it traveled east across the panhandle passing over Panama City, Tallahassee and into south Georgia. Kate was a record-setting storm as it was the sixth storm to make a U.S. landfall that year and it struck at the end of the hurricane season. Six deaths were attributed to Kate and damage was estimated around $300 million.

Many in this storm's path were still removing debris on Thanksgiving. This is a photo story of the aftermath experienced by one family living in the Tallahassee (Leon County) area.