Printed from the Halley-Howard Family Photo Album
http://littletownmart.com/family
Genealogy for
Susan Unknown
Parents




About Susan Unknown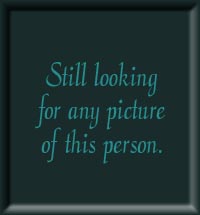 Susan Unknown
?? - 1840


Susan Unknown was born in an unknown year in an unknown place and died in an unknown year in Newberry Co., South Carolina. Dates for birth and death are estimated. This child lived to be unknown .

She had seven children with husband William: Thomas (1789), William L. (1791), Richard (1795), Edward (1793-1864), Susan Emerline (1799-1832), Nancy Christine (1802) and John (1804).
Marriages


William Bevis


Born about 1769 and died about 1825



The Children of Susan Unknown


59 years old


William Langley Bevis
Born in Prince Edward Co., Virginia on January 3, 1791 and died in Jackson Co., Florida on October 1, 1870. He was 79 years old.

Married in SC. Occupation: Farmer, Cabinet maker. He had twelve children with wife Jane....