Printed from the Halley-Howard Family Photo Album
http://littletownmart.com/family
Genealogy for
Arch Barbee
Parents





About Arch Barbee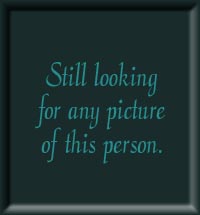 Arch Barbee
?? - 5/1931


Arch Barbee was born in an unknown year in an unknown place and died in an unknown year in Blountstown, Florida. Dates for birth and death are estimated. This child lived to be unknown .

He married Ethel Kelly.
Children:
Mary Alice (abt. 1926 - died at birth)
Herman Floyd(1915)
Winifred Cain
Dena Merle
Brownie
Vivian

In 1931 he died from a sawmill accident and is buried at Nettle Ridge.
Marriages


Nellie Kelly
Born on April 29, 1898 and died on June 25, 1964.
They were married 1/1/1913.

The Children of Arch Barbee


Please note that information about living children will not be displayed to the public. To see information about living children, you will need to logon on. If you do not have an account and you are a a member of this family, please contact us and request a logon.