Genealogy for
Georgia Elizabeth Hansford
Parents





About Georgia Elizabeth Hansford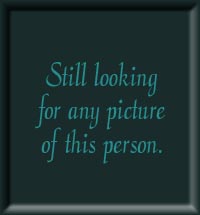 Georgia Elizabeth Hansford
1785 - 3/5/1826


Georgia Elizabeth Hansford was born about 1785 somewhere in Virginia and died on March 5, 1826 in Jackson County, Florida. Actual date of birth is unknown. She lived to be about 41 years old.

Her parents were Benjamin Benoni Hansford (1750) and Grace Proctor Hansford (1755)

She married Henry D. Stone
children:
Benoni Hansford Stone (1808- 1894)
Isaac H. Stone (1809-1850)
George Franklin Stone (1811- 1850)
Charles Stone (1813 – 1865)
Napoleon Bonaparte Stone( 1817)
Jesse H. Stone (1819 - )
Matilda Liza Stone (1821- 1899)
Sheppard Henry Stone (1823-1885)- married Artimacy Emeline Wood

Other
2/10/1816
GA (Jones County)
31 yrs old
Will of Benoni Hansford
State of Georgia Morgan County In the name of God Amen I Benjamin Hansford a citizen of the United States of America and as an Inhabitant of the County and state first above written do make ordain and declare my last will and testament to be as follows, to wit, I give to my son Charles P Hansford three negroes (to wit) Celia, Ralph and Nelly. To my daughter Sally Harrison a negro boy named Moses to my son William a negro named Zach. To the heirs of my daughter Elizabeth by her present husband Henry D. Stone a negro woman named Fan and her issue to my daughter Matilda a negro boy named Peter To my son George I have already given three hundred dollars in place of a negro boy named Jessie which boy I onest designed for him To the heirs of my daughter Polly by her present husband Jno P. Ryan I give a negro girl named Mary to be delivered to Said heirs at the discretion of my wife. To my son John a boy named Lewis and to my beloved wife I give during her widowhood the balance of my negroes and the tract of land whereon I now reside and in case she should marry my will and desire is that she retain during her life a negro woman named Jude and the land to be vested in my son John and the negroes to be equally divided between my children Sally William the heirs of Elizabeth by her present husband Henry D. Stone Matilda, George the heirs of Polly by her husband Jno. P. Ryan and John and in the event of the death of the negroes herein before given to John before he marry or come of age I request my Executors to purchase one out of my estate as nearly equal in value as can be obtained and replace in lieu of the one so dead provided there shall no young negroes be born in the estate to do it with and it is my express desire that my son John may at the time of marrying or becomes of age be possessed of the negro herein bequeathed to him. All my property not herein otherwise disposed of to be divided at the discretion of my wife among my children and I do hereby nominate and appoint sons William and George my executors and my wife Executrix to this my said will and testament. In witness whereof I have hereunto set my hand and seal this 9th day of January 1812. Signed sealed and acknowledged in the presence of
Sterling Guinnes Not. Pub.
James H Nickleson
Benoni Hansford Seal
Wm Simons
A H McFarlin
J.[?] H. Stone
Harvey McFarlin
Georgia Jones County Came into Court Harvey McFarlin being sworn saith he was a subscribing witness to the within will and signed the same in presence of other witnesses, and the testator in presence of all the witnesses acknowledged it to be his will and this deponent saith that he was of sound mind and memory Sworn to in open court this 10th day of Febry. 1816.
A Carter Clk
Harvey X McFarlin
his mark
The will is recorded in the Jones County, Georgia Wi ll Book, page 32.

About
Florida News
Discoveries
News Headlines
U.S. Events
World Events
Click on any of the News, Events, or Discoveries buttons above to see historical things that happened during Georgia Hansford's life. These are only some of the major events that affected the life and times of Georgia, her family, and friends. For example, Georgia is 2 years old when Constitution of the United States is signed
| Age | Date | Event |
| --- | --- | --- |
| 17 | 1802 | Georgia formally cedes western claims for its southern boundary at the 31st parallel -- which will become the north western border of FL. |
| 25 | 1810 | Western Florida, from the Pearl River to the Mississippi, is annexed by the US from Spain. |
| 28 | 1813 | During 1813-14, over 2,000 Muskogee-speaking Creeks move to Florida in response to the Creek Civil War (also known as the Red-sticks War). Most come from AL and GA. |
| 33 | 1818 | First Seminole Indian War takes place when Andrew Jackson brings his troops into northern Florida. |
| 36 | 1821 | Spain formally cedes Florida to the United States in 1821, according to terms of the Adams-Onís Treaty. Spanish colonists as well as settlers from the newly formed United States begin to pour into the new territory. Prior to this change, Florida was a wilderness sparsely dotted with settlements of native Indians, escaped/freed slaves and Spaniards. |
| 37 | 1822 | Florida Territory is purchased |
| 38 | 1823 | The Treaty of Moultrie Creek pushes the Seminole Indian towns into the interior of the Florida peninsula. |
| 39 | 1824 | Tallahassee is established at the capital of Florida because it is half-way between the two government centers in St. Augustine and Pensacola. The Legislative Council meets in November in a log house erected in the vicinity of today's capitol. |
| Age | Date | Event |
| --- | --- | --- |
| 8 | 1793 | The cotton gin was invented by Whitney. |
| 14 | 1799 | The Rosetta Stone was discovered |
| 15 | 1800 | The first battery was invented by Volta |
| 22 | 1807 | The first steamboat was invented by Fulton |
| 29 | 1814 | The first locomotive engine was created by Stephenson |
| Age | Date | Event |
| --- | --- | --- |
| 15 | 1800 | NEWS HEADLINES: Seat of U.S. government moves from Philadelphia to Washington DC |
| 26 | 1811 | NEWS HEADLINES: Tecumseh's emerging Indian Confederacy is defeated at the Battle of Tippecanoe in Ohio. Afterwards, Tecumseh and his brother travel from their Shawnee homes in the north to recruit and unify the southern Indians. |
| 27 | 1812 | NEWS HEADLINES: War of 1812 begins and will continue for until 1814. Some call it the Second War of Independence because the US fights Great Britain to a stalemate, Americas independence was assured. |
| Age | Date | Event |
| --- | --- | --- |
| 2 | 1787 | Constitution of the United States is signed |
| 8 | 1793 | Alexander McGillivray, the head of the Creek Indian Nation, dies. A restlessness begins to grow among the Indians in what is now Georgia, Alabama and Northern Florida as town chiefs via for the vacant leadership role. |
| 9 | 1794 | The United States establishes the Navy |
| 13 | 1798 | Mississippi Territory organized from Georgia's western land claims. It includes what will later become portions of Mississippi, Alabama and Northern Florida, |
| 18 | 1803 | Louisiana Purchase from France (who secured it from Spain) gives the US a huge new territory and the port of New Orleans. |
| 19 | 1804 | The Seminole warrior later known as Osceola is born near Tuskegee, AL. |
| 20 | 1805 | Federal Road project begins after the Creek Indians give the U.S. permission to develop a "horse path" through their nation that will provide better mail delivery between Washington City (DC) and New Orleans. Soon settlers are traveling and settling along this path to settle the southern frontier. |
| 21 | 1806 | Lewis and Clark Expedition, which began in 1804, ends. News of the rich lands to the west begins to spread. |
| 26 | 1811 | By 1811 the new "Federal Road" (which started as a horse path) is filled with a steady flow of white settlers into Creek Indian Territories. The Spanish begin to fan hostile sentiments among the Indians. |
| 35 | 1820 | The Act of April 24, 1820 abolished the land purchase credit system, fixed the price of public lands at $1.25 per acre, and set the minimum purchase at 80 acres. After a person purchased land, a final certificate was issued by the land office and sent to Washington DC to be verified and signed by the President -- a time consuming process. Public lands were most typically available through US treaties with Indians who agreed to be removed from their homelands. |
| Age | Date | Event |
| --- | --- | --- |
| 2 | 1787 | Catherine the Great leads Russia into war with Turkey |
| 3 | 1788 | Russia begins war with Sweden |
| 4 | 1789 | French feudal system is abolished with the Declaration of Rights of Man. Outbreak of hostilities in France with the fall of the Bastille on July 14; Revolution in Austrian Netherlands declares independence as Belgium |
| 7 | 1792 | French Revolutionary Wars begin and the French royal family is imprisoned the following year |
| 8 | 1793 | Marie Antoinette is executed; Fugitive Slave Act passed; Roman Catholic faith is banned in France; France declares war on Britain and Holland. |
| 10 | 1795 | White Terror and bread riots in Paris |
| 11 | 1796 | Napoleon marries Josephine de Beauharnais |
| 12 | 1797 | Napoleon proclaims the Venetian Constitution, founds Ligurian Republic in Genoa |
Marriages


Henry Stone
Born about 1765 and died on December 24, 1840.
They were married 1/1/1807.

The Children of Georgia Elizabeth Hansford




Isaac Hugh Stone
Born somewhere in Georgia about 1809 and died somewhere in Florida about 1850. He was about 41 years old.

He married Caroline Wood. His second marriage was to Frances Sansom.
Children:
Elizabeth P.(1835)
Isaac H.(1847)
Rhonda M. (1847-1904)marry Barry Nall ...